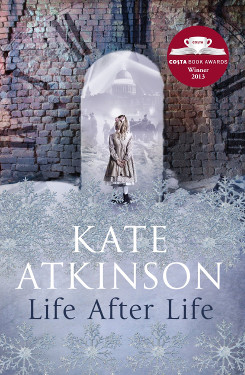 This book is beautifully written. I can't believe that this was written by the same person who wrote Started Early, Took My Dog, which I read recently. KA has a gift for writing from women's perspectives, no matter what time period they are in.
Aside from the quality of the writing, what kept me reading was wondering whether Ursula would fare any better in the next perumtation. I was utterly gripped. I also loved how the Snow period is revisited and bulked out gradually through the book e.g. we know that Sylvie is given a snowdrop in a vase on her breakfast tray, then later we see how it came to be there.
There are so many characters and permutations that I feel compelled to make some kind of chart to make sense of it all but it looks like someone has analysed it already with an accompanying flow chart: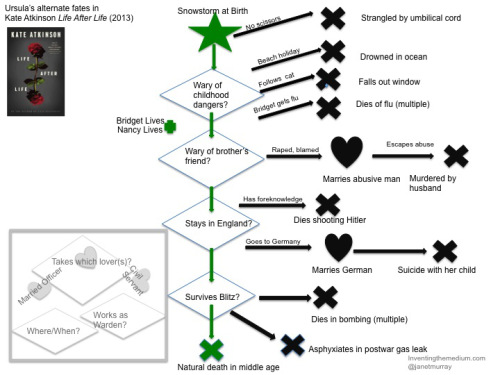 I think the flow chart is a bit too simplistic though so I'll be going through the book again, making my own notes.
This is a wonderful book with a well-told story (or should I say stories?). The characters feel very real and the are tragedies enormous and poetic. Ultimately I found this to be quite a sad book but I loved it. I would go so far as to say that it's the best book I've read all year.