I had a half shoulder of lamb languishing in the freezer and wanted to do something different rather than the usual garlic and rosemary. I found a Moroccan recipe online. I adapted it slightly, mainly by using fresh ginger and garlic, both chopped in the crust: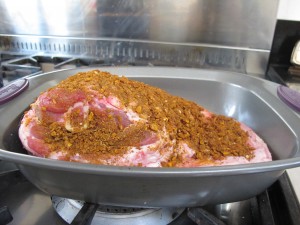 The kitchen smelled of wonderful spices all afternoon while it was cooking. The result was superb: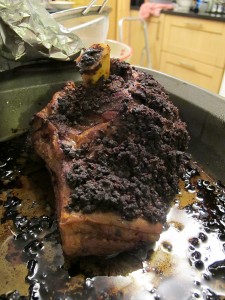 We didn't have any couscous so I served it with rice cooked with onion fried in some of the rendered fat, chick peas, paprika and lemon: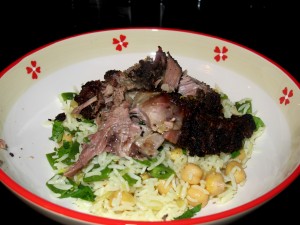 I was quite pleased with it. The rice turned out a bit greasy so should have used less fat on the onions or could have missed out the fried onion entirely. Also it would have been good to put something under the lamb to make use of that strongly flavoured fat- maybe the onion should have gone there instead?
Meanwhile, Mr W made smoked beef jerky using his new smoker: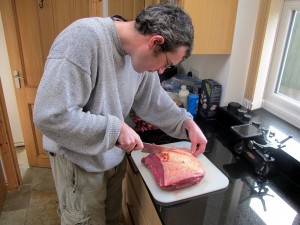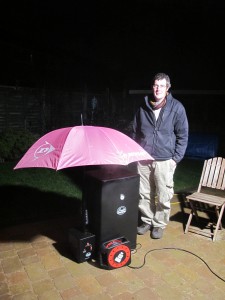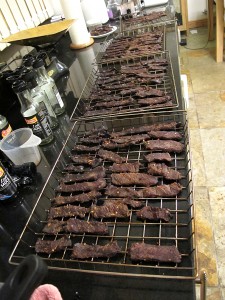 The jerky tasted fantastic but was extremely hot! Perhaps a tad less chilli next time…