Here I am in the kitchen, my favourite room: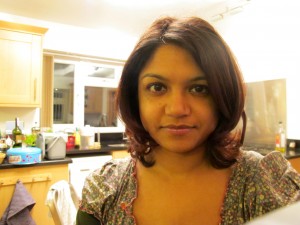 I spend a lot of time at home. In my spare time I read and watch TV but my real passion is food. I strongly believe that food is far more than a means to keep hunger at bay. At the very least, if you cook, you know a lot more about what you are putting into your body.
But it goes beyond the physical. Food allows us to experience a part of other cultures. Food offers a way to bring people together. Cooking is creative and there is always something new to learn. This is an exciting time to cook; there is inspiration everywhere and ingredients from all over the world are widely available.
There are many wonderful quotes about food, but this one sums it up for me:
"First we eat, then we do everything else." – M.F.K. Fisher