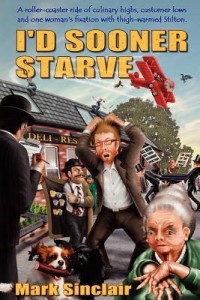 This is one of the first books I downloaded for my Kindle app and I've finally got around to reading it. I read it the majority of it in one sitting as it's quite short and well written too. It mostly reads like a rant but a hilarious (think Tom Sharpe) and eloquent one. I can identify with some of it, what with working in the hospitality industry and all.
Many of the stories of his encounters with customers are unbelievable. It's very funny and yet tragic at the same time. In the line of work that I'm in I find that I ask myself the same questions of myself as the author does: Is it all worth it? etc. Fortunately my situation is much better than the one depicted in the book. In many ways I am very lucky.
This is a good book: short, humourous, easy to read and plenty to think about.
(52nd in 2012)